"To live a rich life, we have to be in contact with our inner world."
-Carl Jung
Therapeutic Approach
I offer psychotherapy to adults, children and adolescents on an individual basis or involving members of the family.  My therapeutic interventions are largely informed by psychodynamic theory; however I also draw on other therapeutic modalities at times, depending on the specific needs of each client.
According to psychodynamic theory, we often can't control or understand our behaviour, reactions, thoughts or feelings as these are driven by content in our minds that we are unaware of.  Early experiences, needs, motivations, thoughts and feelings were repressed in order to cope with the complexities that life presented at the time.  Nevertheless, as the unconscious material is still present today, it retains energy and has a strong influence on our current actions and state of mind.  Although it was an effective coping mechanism at the time, it no longer serves us today. Therapy therefore aims to bring awareness to this unconscious material so that it can be integrated into the conscious mind.  When we become more aware we have greater insight into our problems and who we are as people, and we are better able to manage ourselves and the impact we have on others.  As we look at the source of our difficulties, the focus is on longer term change and not only on short term relief of symptoms.
For this process to be effective, it is important that the client feels comfortable, uninhibited, safe and understood; I therefore endeavour to create a caring, confidential and non-judgmental space where clients can explore aspects of their lives without restriction.  The therapeutic relationship is perhaps the most important factor in bringing about change; the emotional communication between the therapist and client is a useful way to create connection and to gain information on unresolved feelings or experiences.  As the therapeutic relationship is different from any other, it assists the client in finding new ways of functioning.
About Me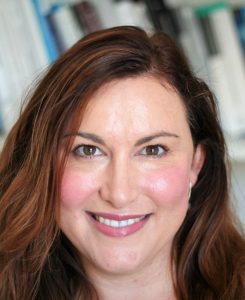 I am a qualified clinical psychologist registered with the Health Professions Council of South Africa (HPCSA) and the Board of Healthcare Funders (BHF).   I completed my undergraduate studies and Honours degree through the University of South Africa (UNISA), and received my Master's Degree in Clinical Psychology from the University of the Western Cape.  I was based at Valkenberg Psychiatric Hospital for my clinical training, which included rotations at the Red Cross Division for Child and Adolescent Psychiatry, Groote Schuur Hospital (where I worked with co-morbid medical and psychiatric disorders), Forensics and Heideveld Community Health Clinic. I then completed my community service year at Khayelitsha District Hospital before starting my own practice. Before embarking on my journey with psychology I worked for various large corporates in brand management. I believe that this experience has added depth to my role in helping others to find a more authentic path.
Contact Me
Tygervalley Clinic, Belvedere Office Park Block A, Pasita Street, Rosenpark, 7550